HanDBase is a light and fast relational database manager for BlackBerry and other handheld computing devices, PDAs, Smartphone and desktops:
Easy to use for new users, sophisticated for experienced users.
‣Create your own databases on the desktop
‣or choose a database from our vast Gallery
‣Enter/Edit Data
‣Searching
‣Sorting
‣and more..
With HanDBase you can track almost anything!
‣Shopping Lists ‣Music & DVD Collections ‣Project Organizers ‣Prayer List / Bible Study Notes ‣To Do Lists ‣Recipes ‣Sports Schedules ‣and plenty more..
Need HanDBase for business?
‣Inventory ‣Field Surveys ‣Patient Tracking and Billing ‣Medical Reference ‣Project Tracking ‣Estimates ‣Time & Billing ‣and plenty more..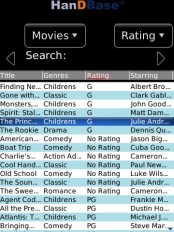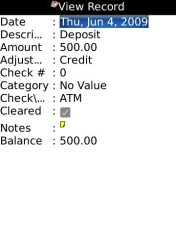 With the Desktop Companion you can...


Sync Data
Create Databases
Edit Data
Import/Export